<![if !supportEmptyParas]> <![endif]>
     This book is a wonderful testimony to the sovereignty of God. It shows God's sovereignty in several ways from the Word of God. Even though the world is blind to this great doctrine the Bible is very clear on this subject as this book reveals. This doctrine is greatly needed in our day when the emphasis is almost entirely on man. Reading this book could help anyone who has eyes to see and ears to hear.     Ed Overbey
<![if !supportEmptyParas]> <![endif]>
<![if !vml]>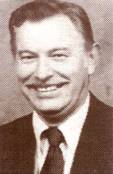 <![endif]>About the author:
<![if !supportEmptyParas]> <![endif]>
     The author was born in Manassas, Georgia in 1930 and graduated from High School in Cordele, Georgia. He attended college at William Jennings Bryan University, Armstrong Jr. College and finally the University of Georgia.
<![if !supportEmptyParas]> <![endif]>
     He served in the United States Air Force during the Korean War. After the war, Dr. Fountain went to New York City where he became an actor until he was saved and the Lord called him to serve.
<![if !supportEmptyParas]> <![endif]>
     He attended Lexington Baptist College, Lexington, Kentucky and received three degrees and after ten years received an honorary doctorate, a DD. He also attended the University of Kentucky and received a Master in Library Science.
<![if !supportEmptyParas]> <![endif]>
     Dr. Fountain pastored the Riverview Baptist Church, Jessamine County, Kentucky, taught at LBC and was Director of Library Services there. He left LBC in 1990 and went to Tennessee Temple University as the Director of Library Services. The author now resides near Statesboro, Georgia. Dr. Fountain's hobby is genealogy. He belongs to the Sons of the American Revolution, Sons of the Revolution, Sons of the Confederate Veterans and several historical societies. Dr. Fountain preaches or teaches whenever he is called on to do so.
<![if !supportEmptyParas]> <![endif]>
BRENTWOOD CHRISNAN PRESS
4000 BEALLwooD AVENUE
COLUMBUS, GA 31904
<![if !supportEmptyParas]> <![endif]>